Benefits
No antibiotics or steroids
Don't remove beneficial bacteria to fight a simple ear infection!
Soothes and heals
Guaranteed to soothe your dog's incessant itching and reduce irritations so your pooch can remain comfortable
Flushes ear wax and debris
Get your dog's ears back in tip-top shape after a single use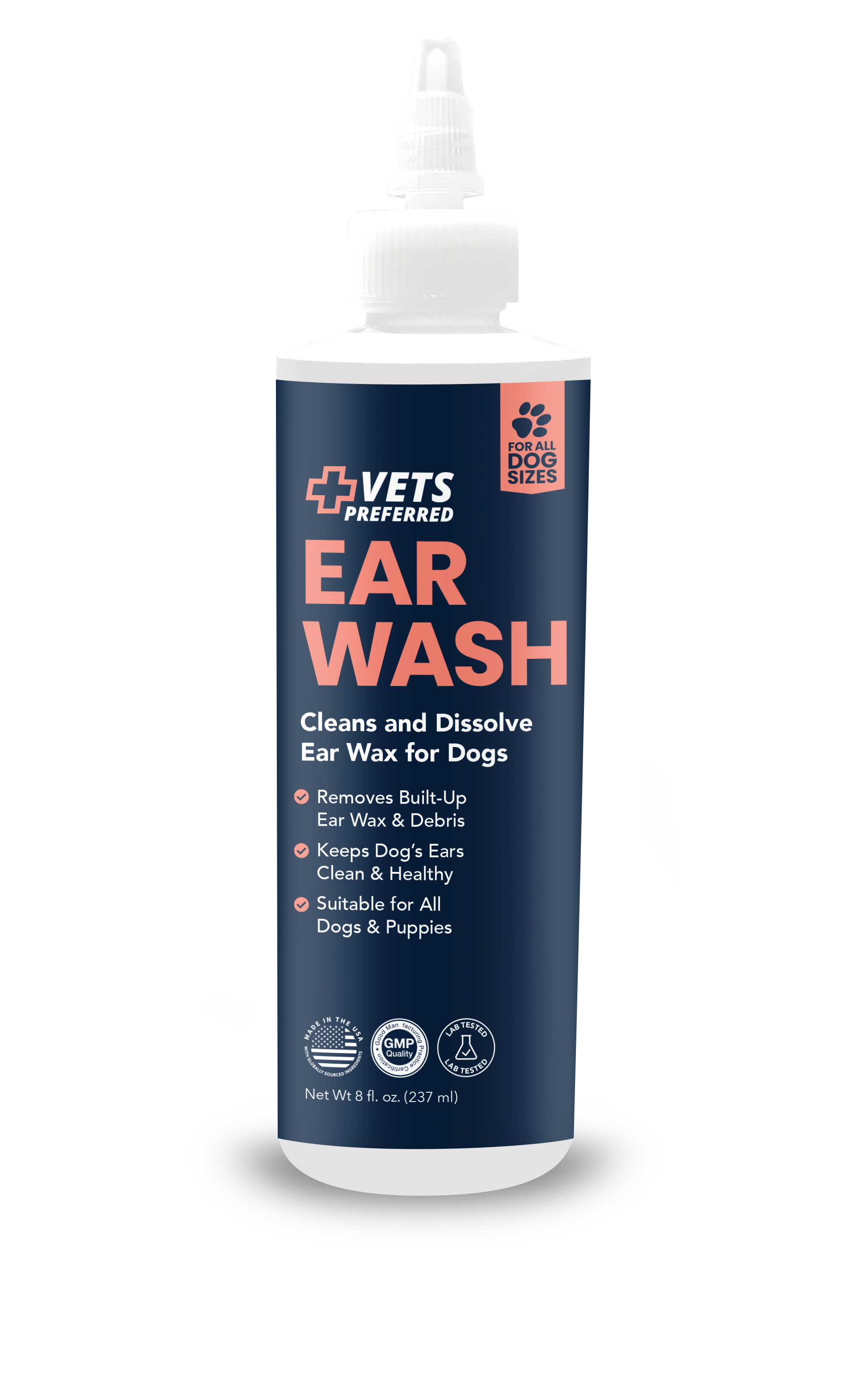 100% safe
This product is vet-approved and completely harmless to your dog's health
Made in the USA
Produced in a GMP-certified facility, to ensure optimum quality and safety.
Easy to use
Provide irritation relief immediately by following the simple dog care instructions.
"I got this for my two male pups, 1 and 2 years old. My dogs have bad allergies, this was a recommend supplement on many websites to help due to an ingredient in it. Now it has many benefits just for healthy growth anyways. Both my dogs love this I give it to them a few different ways. One way is I leave it in powder mode and just mix it in their dry food. Another way is plain sugar free yogurt a good scoop of it mixed in, and lastly I make frozen yogurt treats so I'll mix it in the yogurt and put it in ice cube molds so they have a puppy popsicle later. I really recommend this for the actual use but also dog allergies, it helps my dogs."
"This product was an important and valuable part of my senior dog's end-of-life care. My dog developed sepsis from severe gallbladder/liver disease and wasn't eating. Our vet gave us some other brand of recovery fluid, but the calorie density of that one was so low, I searched for something that would provide more energy and found this. My dog liked the taste of it, and I was able to provide her daily nutrition via syringe feeding until it was time for her to cross the rainbow bridge. I'm grateful we had this product."
Best Sellers
30 Day Money-Back Guarantee
FAQ
Does this help with ear wax build-up?
Our formula was created to not only dissolve ear wax build-up but also to cleanse the ears.
Is this product easy to use?
Yes, simply squeeze into your dog's ear until fully cleansed. We recommend giving them a treat to distract them as you flush their ears.