Premium Pet Products You Can Trust
Loved by Pets,
Preferred by Vets
Vets Preferred products are formulated by vets and made right here in the USA in FDA-registered facilities. We are dedicated to providing you and your four-legged loved ones with safe, high-quality products that help you and your pet live your happiest and healthiest lives together.

Best Sellers
30 Day Money-Back Guarantee
Vets Preferred Products
We believe our pets are family members. With this basic understanding, it goes without saying we only want the best for them. We approach every product with that in mind. We wouldn't give our family members low-quality products and it is our hope that you wouldn't either.
Probiotic Supplement
for Dogs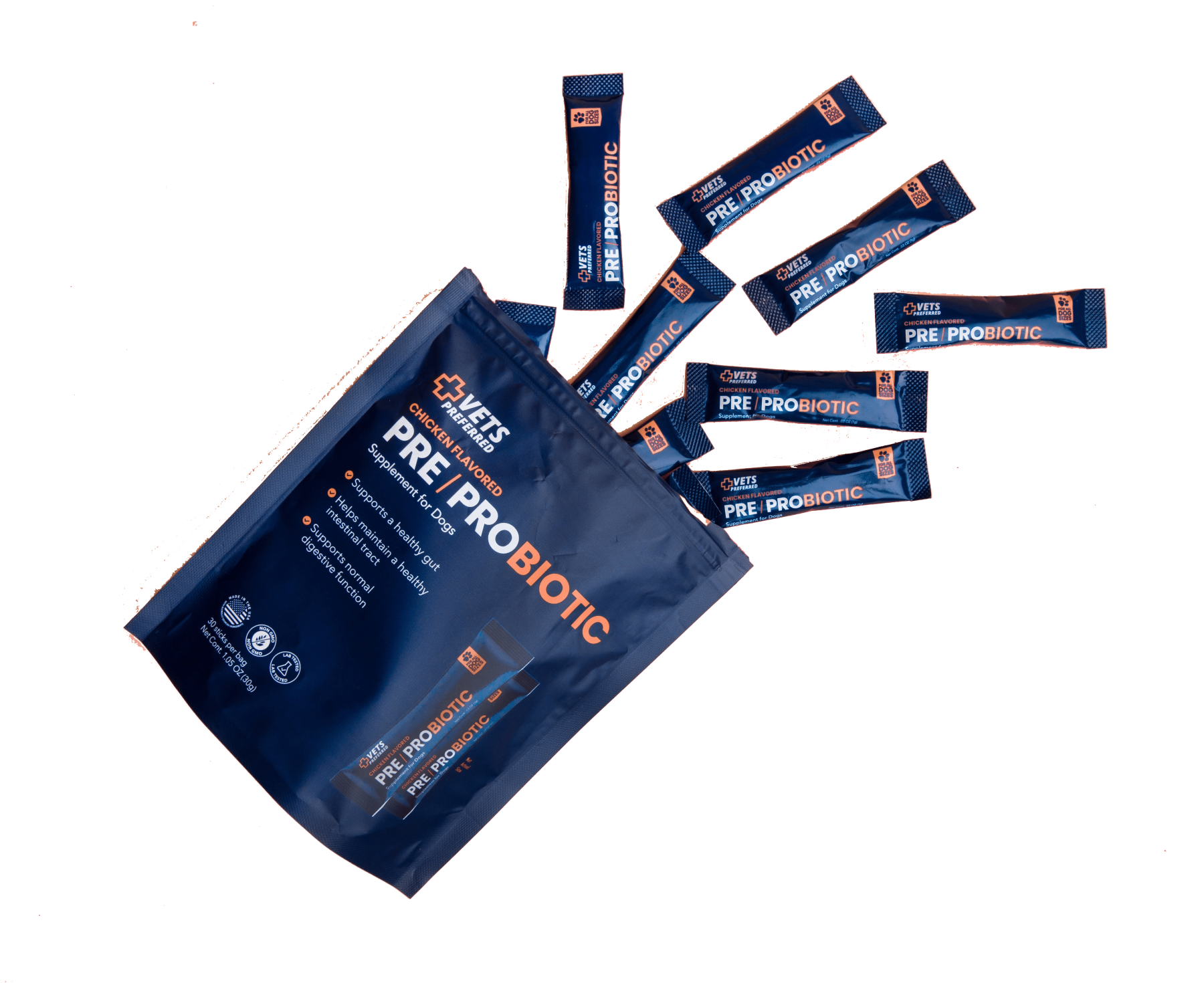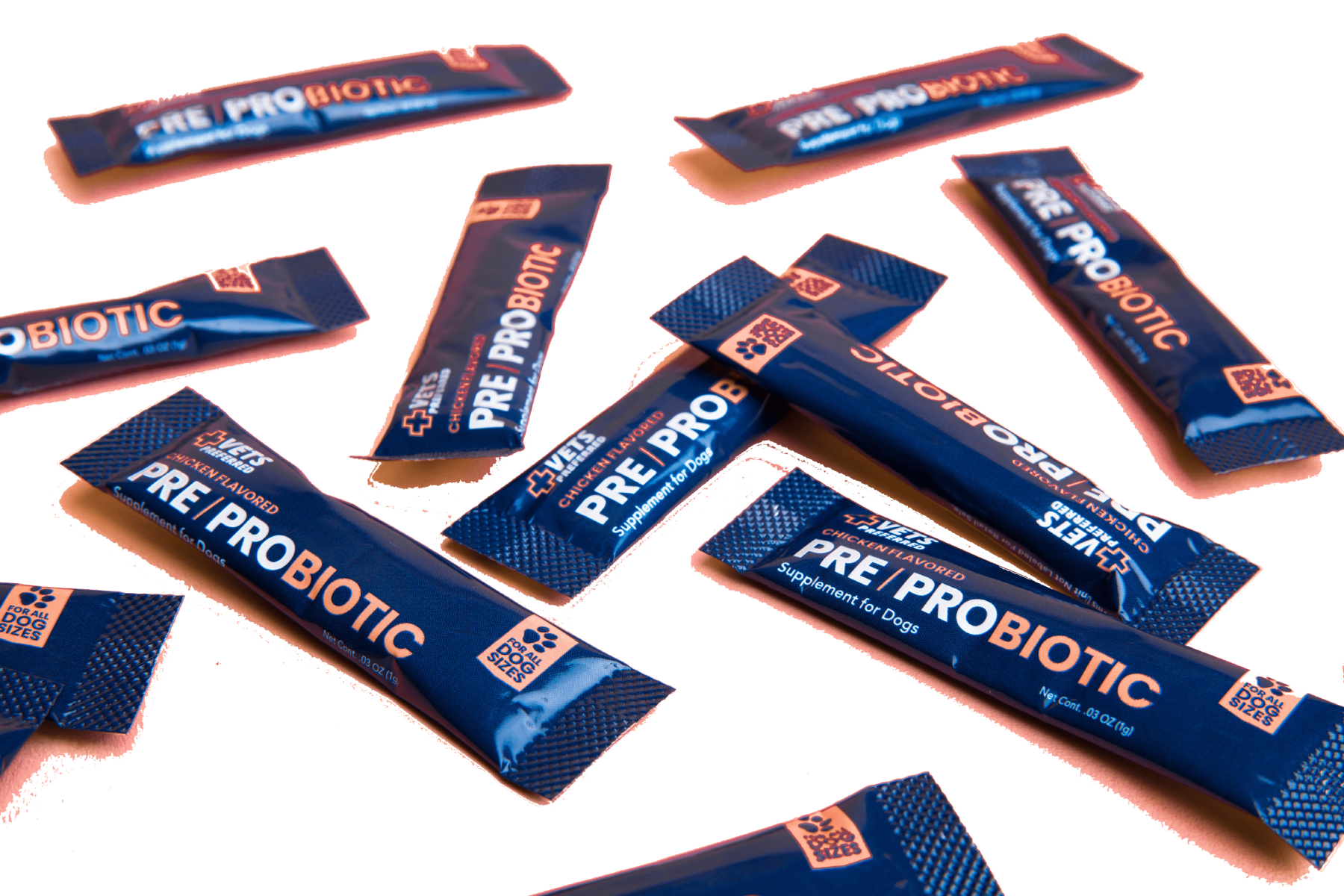 Probiotic Supplement
for Dogs
Supports a healthy digestive tract
Maintains healthy intestines
Contains organic spinach – rich source of antioxidants
Food topper with appealing poultry flavor
On-the-go pouches for easy travel
30 pouches per bag
The Best Solutions
for Your Pet's Needs
Gut Health
Calming

Oral Care
Eyes & Ears

Puppy Care

Training Aids

Paws & Snout
Skin & Coat
"This product was an important and valuable part of my senior dog's end-of-life care. My dog developed sepsis from severe gallbladder/liver disease and wasn't eating. Our vet gave us some other brand of recovery fluid, but the calorie density of that one was so low, I searched for something that would provide more energy and found this. My dog liked the taste of it, and I was able to provide her daily nutrition via syringe feeding until it was time for her to cross the rainbow bridge. I'm grateful we had this product."
"I got this for my two male pups, 1 and 2 years old. My dogs have bad allergies, this was a recommend supplement on many websites to help due to an ingredient in it. Now it has many benefits just for healthy growth anyways. Both my dogs love this I give it to them a few different ways. One way is I leave it in powder mode and just mix it in their dry food. Another way is plain sugar free yogurt a good scoop of it mixed in, and lastly I make frozen yogurt treats so I'll mix it in the yogurt and put it in ice cube molds so they have a puppy popsicle later. I really recommend this for the actual use but also dog allergies, it helps my dogs."
FAQ
Are your products made in the USA?
Yes! All of our products are made in the USA with globally sourced ingredients that are manufactured in a cGMP (Good Manufacturing Practices) facility to guarantee testing and safety.
What is your return policy?
If you are not satisfied with your purchase, contact our customer service department within 30 days and we will provide you with a full refund.
Is my credit card and personal information safe and protected?
Absolutely. We go to every length to keep your personal and financial information safe and secure.
Do you sell my contact information?
Never! We respect you, your pet and will never share any of your information, for any reason.