Benefits
Gentle and natural
Leave their coat feeling clean, fresh, and silky smooth with a single wash
100% Natural ingredients
Contains oatmeal, coconut, palm, and aloe, which are suitable for sensitive skin
5 steps to amazing results
It cleans, conditions, deodorizes, moisturizes and detangles - all at the same time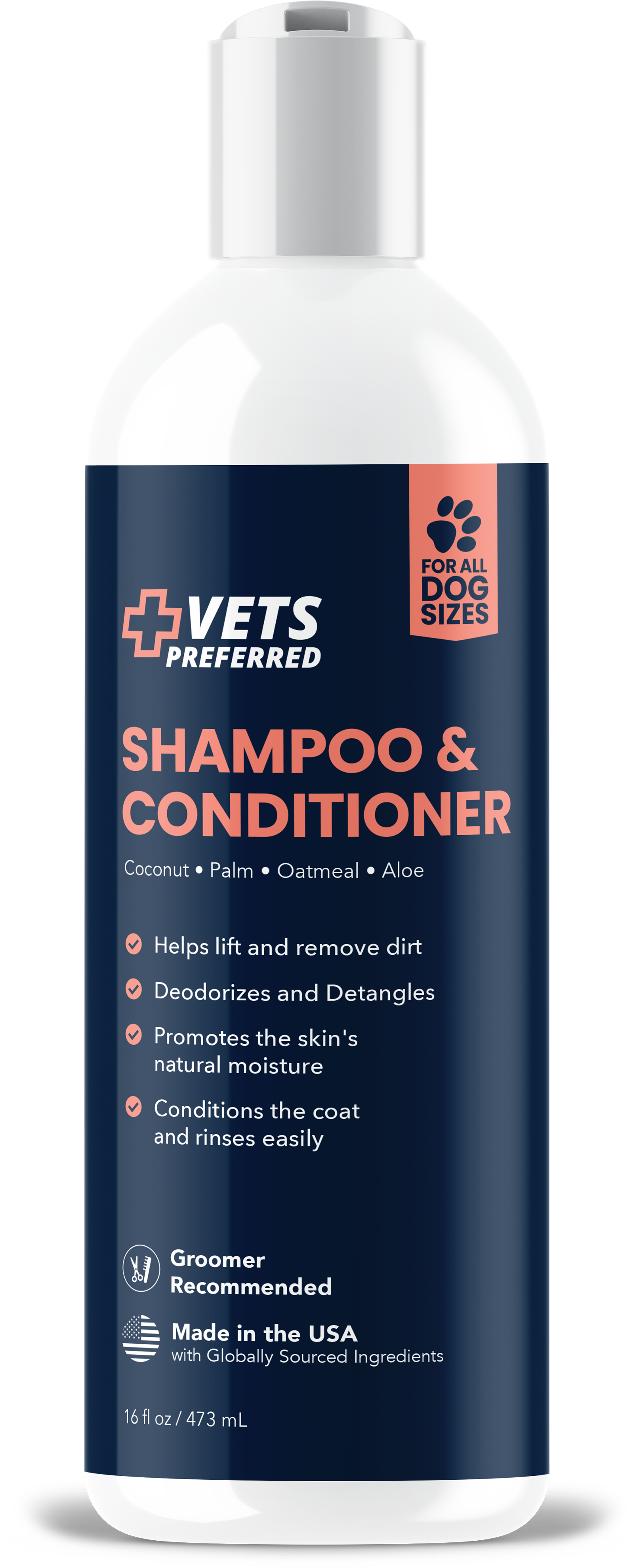 Safe and suitable for all breeds
This shampoo works on dogs of all breeds and coat types.
Hypoallergenic and suitable for puppies
Because of its natural ingredients, this shampoo is suitable for puppies over 12 weeks
Made in the USA
Produced in a GMP-certified facility, to ensure optimum quality and safety.
"This product was an important and valuable part of my senior dog's end-of-life care. My dog developed sepsis from severe gallbladder/liver disease and wasn't eating. Our vet gave us some other brand of recovery fluid, but the calorie density of that one was so low, I searched for something that would provide more energy and found this. My dog liked the taste of it, and I was able to provide her daily nutrition via syringe feeding until it was time for her to cross the rainbow bridge. I'm grateful we had this product."
"I got this for my two male pups, 1 and 2 years old. My dogs have bad allergies, this was a recommend supplement on many websites to help due to an ingredient in it. Now it has many benefits just for healthy growth anyways. Both my dogs love this I give it to them a few different ways. One way is I leave it in powder mode and just mix it in their dry food. Another way is plain sugar free yogurt a good scoop of it mixed in, and lastly I make frozen yogurt treats so I'll mix it in the yogurt and put it in ice cube molds so they have a puppy popsicle later. I really recommend this for the actual use but also dog allergies, it helps my dogs."
Best Sellers
30 Day Money-Back Guarantee
FAQ
Is this formula safe for cats?
Our formula is plant-based and is eco-friendly so it is safe for both cats and dogs.
Can this be used with your Wag N' Brush pet brush?
Yes! It pairs perfectly with our Wag N' Brush for the ultimate bath